No one wants their old electronics to wind up in the landfill but how do you make sure your information is safe? Just contact Mad Dog Computer and we'll pickup up your recyclable electronics free of charge the next time we're in your area. 
Once we pickup your old equipment, if it contains a data storage device (like a disk or SSD), we'll ensure that all information is destroyed before it continues to be recycled. 
We accept the following:
Computers – laptop, desktop or any other type
Printers – Ink-jet, laser, toner and ink cartridges
Flat Panel Monitors/Displays
Cables
Cell Phones, PDAs, tablets and other portable electronics
We are providing this as a free service and have limited space available in our vehicles so we do reserve the right to limit quantities, size of recycled items and reject any item which we consider inappropriate to have in our vehicle.  Also, recycled items must be free of living (or formerly living) things like insects, rodents, etc., it must be contained (not leaking or dropping materials), not be overly smelly and not be hazardous (broken glass, explosive, corrosive, etc). We do not accept TVs or CRT (old tube type) monitors.
If you are a business or other organization which requires a written certification of destruction to be provided, there is a $10 fee per certificate.
If we need to make a special trip to pick up your old equipment because you're not easily available, need it gone NOW, need us to arrive at a specific time/date or don't have anyplace to leave it until we arrive, there may be a fee.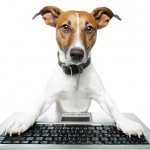 Starting in the computer industry in 1978, I've seen a lot of changes over the years. I started when RAM was measured in kilobytes (1,000 bytes) instead of gigabytes (1,000,000,000 bytes). Also before e-mail and before the IBM PC. I started way before Windows and in fact when a client first asked about Windows 3.0, I laughed to myself and wondered why anyone would want to use that instead of DOS! I started in the industry before the Internet became widely available and before hard drives had reached homes and small businesses. In this industry, I've setup and operated national and international computer networks and provided support to over 10,000 computer users. In my years, I've built over 5,000 custom computers and repaired over 15,000 more. I'm a MCSE (Microsoft Certified Systems Engineer), a MCSA (Microsoft Certified Systems Administrator) and a MCP (Microsoft Certified Professional).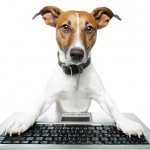 Latest posts by The Mad Dog (see all)