Time sure does fly and so here it is again, July 4th, this time 2018.  We hope that you enjoying the holiday.
We've been a totally mobile service for over a year now and most of our clients have loved the change.  Unfortunately, we still get phone calls on a daily basis asking what happened to our shop in Tigard and where our Oregon City shop is located.
Even though it is so common now for service providers to come to you (as we do), clients are still trying to drop their computer off at our shop only to find we are not there.  Unfortunately, the landlord at our old shop won't let us post a notice for people coming by that location and Google requires an address to be provided and so people are coming to Oregon City only to find that Google provided them with our mailing address instead of telling them that we are a mobile service.
Just to clarify a few points:
We are totally mobile.  We come to you.  We do not have a storefront for clients to come to.
There is no extra cost for us to come to you to pick up your computer and return it when fixed.
Just because we come to you does not mean that we must to come into your house (some people are uncomfortable with that).  We will come to your home, office or meet you wherever works best for you.  In a parking lot, coffee shop or whatever works best for YOU.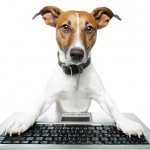 Starting in the computer industry in 1978, I've seen a lot of changes over the years. I started when RAM was measured in kilobytes (1,000 bytes) instead of gigabytes (1,000,000,000 bytes). Also before e-mail and before the IBM PC. I started way before Windows and in fact when a client first asked about Windows 3.0, I laughed to myself and wondered why anyone would want to use that instead of DOS! I started in the industry before the Internet became widely available and before hard drives had reached homes and small businesses. In this industry, I've setup and operated national and international computer networks and provided support to over 10,000 computer users. In my years, I've built over 5,000 custom computers and repaired over 15,000 more. I'm a MCSE (Microsoft Certified Systems Engineer), a MCSA (Microsoft Certified Systems Administrator) and a MCP (Microsoft Certified Professional).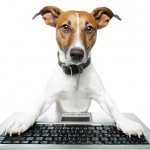 Latest posts by The Mad Dog (see all)