Time sure does fly and so here it is again, July 4th, this time 2018.  We hope that you enjoying the holiday.
We've been a totally mobile service for over a year now and most of our clients have loved the change.  Unfortunately, we still get phone calls on a daily basis asking what happened to our shop in Tigard and where our Oregon City shop is located.
Even though it is so common now for service providers to come to you (as we do), clients are still trying to drop their computer off at our shop only to find we are not there.  Unfortunately, the landlord at our old shop won't let us post a notice for people coming by that location and Google requires an address to be provided and so people are coming to Oregon City only to find that Google provided them with our mailing address instead of telling them that we are a mobile service.
Just to clarify a few points:
We are totally mobile.  We come to you.  We do not have a storefront for clients to come to.
There is no extra cost for us to come to you to pick up your computer and return it when fixed.
Just because we come to you does not mean that we must to come into your house (some people are uncomfortable with that).  We will come to your home, office or meet you wherever works best for you.  In a parking lot, coffee shop or whatever works best for YOU.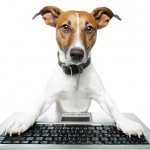 Latest posts by The Mad Dog
(see all)