Our 8-year lease for our Tigard office ended on April 30th, 2017.  As of May 1, 2017, we became a totally mobile computer repair service and closed our Tigard office.
We are still be available to assist you every day but Wednesday and Sunday.
We still have the same staff.
(503) 922-1599 is still our phone number.
MadDogPDX.com is still our website.
You can still contact us via email at INFO@MadDogPDX.com
Why are we relocating to Oregon City?  Click here for more info.
We realize that many of our valued clients who have found our Tigard location to be convenient but you may find that or mobile service is even handier.
Because of this, we doing several things to make computer service even more convenient for our client's.
1)            FREE Door-to-Door Service — We have introduced our FREE Computer Valet Door-to-Door service where we will come to your front door (home or business) AT NO EXTRA CHARGE.   If you're wondering how it would work, think of dry cleaners…Pick up the computer with a problem at your door and return it without the problem without your ever leaving your home/office.
2)            Service at your home or office — For our clients who have never experienced the convenience of our in home/office services, we are offering a $50 discount off of their 1st in home/office service.  And, unlike phone companies (and others) who give every kind of bonus and discount to new customers and forget their existing customers entirely, we're offering our existing in home/office clients a $25 discount off each of the next 2 in home/office services.  Both of these discount offers expire December 31, 2017
3)            Remote services – many problems can be resolved remotely without your computer ever moving.  With this option, so long as the computer will boot up and can connect to the Internet, we can remote control your computer from our office to perform the necessary services.  If the problem is more serious than can be handled remotely, we can certainly switch to one of our other service methods.
4)            Preventative maintenance plans – As with humans and cars, preventative health checks for computers can dramatically increase the life expectancy of a computer and make the use of the computer less stressful for you.  Mad Dog offers a variety of maintenance plans where we perform scheduled maintenance remotely either every month or every quarter.  With these plans, clients rarely need any other services but, if they do, we're there to help.
We are very excited about the prospects for the evolution of Mad Dog Computer and hope that you will be as well.
If you have any suggestions on how we can better and more conveniently provide you with your needed services, definitely let us know.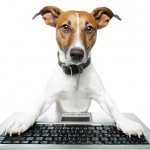 Latest posts by The Mad Dog
(see all)