Onsite Computer Service?  Yes we do that!  Many of our clients are surprised to find out that Mad Dog Computer provides a variety of computer services AT YOUR LOCATION.  This service is also called 
Onsite Computer Service
.  Our Onsite Computer Service is available at your home or office location, basically wherever you are in our service area.  Some problems (WiFi, printers and networking) can only be handled onsite.  Other problems are just flat out easier to have us come to you.  We are flexible regarding appointment days and times so that we can strive to meet your needs.
If you just don't want to fight traffic, check out Mad Dog Computer's FREE 'Pickup and Return' computer service with your prepaid Diagnostic Service.  With this service, we'll come to your home or office door and pickup your computer at your front door.  When the computer is fixed, we'll bring it back to you, again at your front door.  Pricing is the same as if you brought it into our shop.  Its like having our door at your door. 
If you need help at your home or office location, just give us a call to arrange an appointment for Onsite Computer Service.  Also be sure to check out our available options for Onsite Computer Service by clicking 
HERE.
At Mad Dog Computer, we promise to give you quality computer service at a price that is both competitive and reasonable! We serve the entire Portland Oregon metro area.  Don't forget…we also perform On-Site Computer Services at your location for your convenience.
Call Mad Dog Computer for your expert Portland computer repair and services at 503-922-1599.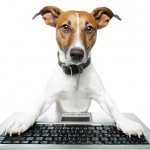 Latest posts by The Mad Dog
(see all)