FORZA HORIZON 3 FOR XBOX ONE PRODUCT REVIEW
Forza Horizon 3 is the latest installment in Microsoft's long-running Forza video game series. It is rated E for Everyone.  Set in eastern Australia, the player is placed in charge of running the Horizon Festival. Festivals are the main element of the whole game.  There are four festivals in the game, which unlock as the game progresses. The festivals also act as your garages and tuning salons. If you want to switch cars, you need to return to a festival point.  There are many different race types, including offroad races, circuit races, and unsanctioned street races among them.  The game's Blizzard Mountain expansion pack also adds a new dimension to the Forza series. This expansion pack simulates the presence of ice and snow on the included race courses.  Included in the game are hundreds of cars to purchase, ranging from the 1960 Chevrolet Corvette roadster, to the new 2016 Lamborghini Centenario supercar.   It's a must have for any lover of the Forza series video games.
OVERALL SCORE: 10.
On a scale of 1 to 10, I would rank this as a 10, due to the large amount of content included in the game, superb graphics, and realistic gameplay. The versatility of the game, allows the player to customize their vehicles and festival as they see fit.
At Mad Dog Computer, we promise to give you quality computer service at a price that is both competitive and reasonable! We serve the entire Portland Oregon metro area.  Don't forget…we also perform On-Site Computer Services at your location for your convenience.
Call Mad Dog Computer for your expert Portland computer repair and services at 503-922-1599.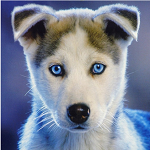 Latest posts by The Mad Pup
(see all)