FORZA MOTORSPORT 6 FOR XBOX ONE PRODUCT REVIEW
Forza Motorsport 6 is the latest installment in Microsoft's long-running Forza Motorsport video game series. It is rated E for Everyone.  The game adds a new dimension to the Forza series, primarily in the challenging simulation of wet conditions on the various racetracks.  Other never seen before innovations include nightly racing challenges  In comparison with the previous game, this one features more than twice the number of licensed car models – namely 450.  This massive selection ranges 
from a 1963 Volkswagen Beetle to the new 2017 Ford GT supercar. You 
can drive on 26 tracks scattered all around the world, including such legendary circuits as Le Mans and Daytona.   This game will blow most players away with its content and graphics alone!
OVERALL SCORE: 10.
On a scale of 1 to 10, I would rank this as a 10. This is due to the large amount of content included in the game and realistic game play. In addition, the graphics of Forza Motorsport 6 are one of its stronger features. The game pushes the Xbox One console to its limits in terms of graphics. It offers beautiful sights and perfectly recreated vehicle models.
At Mad Dog Computer, we promise to give you quality computer service at a price that is both competitive and reasonable! We serve the entire Portland Oregon metro area.  Don't forget…we also perform On-Site Computer Services at your location for your convenience.
Call Mad Dog Computer for your expert Portland computer repair and services at 503-922-1599.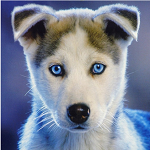 Latest posts by The Mad Pup
(see all)