LEGO STAR WARS: THE FORCE AWAKENS FOR XBOX ONE PRODUCT REVIEW
Lego Star Wars: The Force Awakens is the latest Lego video game based on Lucasfilm's Star Wars franchise. It is rated E 10+ for Everyone 10 and over.  The game adds a new dimension to the Lego Star Wars game series, primarily in the inclusion of voice acting. There are also new challenges to overcome, and the introduction of new characters to the series. The game mechanics remain mostly the same and the gameplay is basically exploring and fighting enemies. Another part of the game is solving the many logical puzzles using the special bricks. There are new aspects added to the gameplay. One of them is a multi-build construction option, allowing the same LEGO bricks to solve multiple puzzles. Use them, then dismantle and build them again to solve many different puzzles in the same area. A second novelty is the introduction of eye-catching blaster battles. In these blaster battles fight against First Order stormtroopers and use environmental cover to hide then pop out from safety to blast the enemies away. The story line is based on the latest Star Wars film – Star Wars: The Force Awakens.  It also includes additional content that bridges the 30 year gap between The Force Awakens, and the previous film, Return of the Jedi.  It's a must play for any lover of Lego video games, and a must have for any Star Wars fan.
OVERALL SCORE: 10.
On a scale of 1 to 10, I would rank this as a 10. Lego Star Wars: The Force Awakens has a large amount of content included in the game. It also has superb graphics, and realistic voice acting.  Experience the thrill of high-speed, action-packed flight gameplay like never before, piloting iconic vehicles (including the legendary Millennium Falcon) through arena-based battles and dogfights in space.
At Mad Dog Computer, we promise to give you quality computer service at a price that is both competitive and reasonable! We serve the entire Portland Oregon metro area.  Don't forget…we also perform On-Site Computer Services at your location for your convenience.
Call Mad Dog Computer for your expert Portland computer repair and services at 503-922-1599.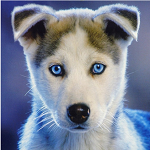 Latest posts by The Mad Pup
(see all)