What to do about the Windows 10 Upgrade.
Windows 10 upgrade is now becoming more forceful about its installation. Following in the footsteps of Apple and Google, Microsoft is getting very pushy and is now making it very difficult to avoid having your computer upgraded to Windows 10.
If you have a newer Android phone, you probably have seen the "Install the upgrade now or select a time to install the upgrade".  There really isn't much of an option for NEVER install the upgrade.
Microsoft is taking a similar tact with their "Upgrade now or download now and install later".  If you choose later, at some point (probably while you're asleep or watching TV), a 90 minute countdown time will pop up.  If you don't stop the timer, you come back to a Windows 10 computer as the Windows 10 upgrade installs automatically.
That wouldn't be so bad except Microsoft says "YOUR COMPUTER" is compatible with the upgrade but says nothing about your SOFTWARE.  Have a touchscreen…Will it still work?  That's an unknown.  Office 2003 flat out won't work on Windows 10. Quickbooks older than 2015 also won't work.  Many printers have problems as well with the Windows 10 upgrade.
All of the incompatibility issues can add up making that "free upgrade" rather expensive to get working or to get rolled-back.
What can you do?
If your computer has had the Windows 10 upgrade installed, we can get it back to your old version.
If you are tired being bugged about the Windows 10 upgrade, we can stop it.
There are finite windows of time where these options can be performed on the Windows 10 upgrade so don't put it off… call us today.
At Mad Dog Computer, we promise to give you quality computer service at a price that is both competitive and reasonable! We serve the entire Portland Oregon metro area.  Don't forget…we also perform On-Site Computer Services at your location for your convenience.
Call Mad Dog Computer for your expert Portland computer repair and services at 503-922-1599.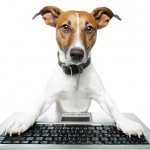 Latest posts by The Mad Dog
(see all)