PRODUCT REVIEW:
This is a charging station for rechargeable battery packs that go in wireless controllers for XBOX One.  I have one of these attached to the side of each XBOX One that I own, and find them to be cosmetically pleasing, yet functional.  Some of the things I like the most about this Nyko Power Station, are that it is easy to place the battery packs inside to charge, and the installation of the station itself is extremely simple.  However, I had some trouble getting the packs to charge the very first time, and it took me a little while to figure out what was going on.  It can also be slightly difficult to get the station closed so that the packs can charge, but isn't too much of a problem to dampen the usage.  Even so, I think that this is an excellent accessory for an XBOX One, and would definitely recommend it to anyone that wants to save a small fortune on batteries.
At Mad Dog Computer, we promise to give you quality computer service at a price that is both competitive and reasonable! We serve the entire Portland Oregon metro area.  Don't forget…we also perform On-Site Computer Services at your location for your convenience.
Call Mad Dog Computer for your expert Portland computer repair and services at 503-922-1599.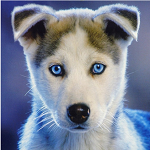 Latest posts by The Mad Pup
(see all)