PRODUCT REVIEW:
The XBOX One is the latest home video game console released by Microsoft, and is the successor to the popular XBOX 360.  I have personally owned an XBOX One for almost 2 years now, and have found it to be quite similar in usage to the XBOX 360.  One of the things I like the most about the XBOX One, is that its controller is almost identical in style and function to the controller of the XBOX 360.  However, I haven't particularly enjoyed the user interface since Microsoft switched it from a Windows 8 format to a Windows 10 format, and feel that the console has become more difficult to use since then.  Even so, I think that this is an excellent game console, and would definitely recommend it to anyone that wants to buy a new Microsoft video game console.
At Mad Dog Computer, we promise to give you quality computer service at a price that is both competitive and reasonable! We serve the entire Portland Oregon metro area.  Don't forget…we also perform On-Site Computer Services at your location for your convenience.
Call Mad Dog Computer for your expert Portland computer repair and services at 503-922-1599.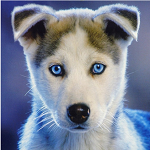 Latest posts by The Mad Pup
(see all)