Many clients find it interesting (aka strange) to find out that Mad Dog Computer also provides Commercial Furniture Assembly for both home offices and businesses.  But it isn't so strange when you think of the trend towards 1-stop shopping in every area.  Walmart now sells fresh foods, Safeway has banks in most of their locations and Sears has provided auto repairs for decades.
We see this as another example of 1-stop shopping…you move into a new house, buy a computer and put it …. hmmmmm … no desk, no chair, nowhere to set your printer.  With Mad Dog Computer, instead of having to find an additional service professional to setup your office furniture in addition to your new computer, we can do it all for you…simple, 1-stop shopping.
| | |
| --- | --- |
| Take a look at some of our projects by clicking | |
At Mad Dog Computer, we promise to give you quality computer service at a price that is both competitive and reasonable! We serve the entire Portland Oregon metro area.  Don't forget…we also perform On-Site Computer Services at your location for your convenience.
Call Mad Dog Computer for your expert Portland computer repair and services at 503-922-1599.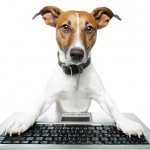 Latest posts by The Mad Dog
(see all)