PRODUCT REVIEW:
Destiny: The House of Wolves is the second expansion pack for the popular first-person shooter Destiny, and is rated T for Teen. It adds another new storyline to the game, centered on the Awoken of the Reef, who have been betrayed by a clan of Fallen, known as The House of Wolves, who are led by Skolas, a vicious Fallen Kell (or leader). In response, the guardian is dispatched to capture Skolas, and prevent the House of Wolves from subjugating all other Fallen Houses and conquering the solar system. The main villain: Skolas, The Kell of Kells, makes several appearances in the expansion: in the first and final story missions of the expansion, and in a special Prison of Elders arena in the Reef. It's a must-play for any lover of First-Person Shooters, and a must have for any Destiny player.
OVERALL SCORE: 8.
On a scale of One to Ten, I would rank this as an 8, due to the more substantial presence of the main villain, a straightforward story, and more likable NPCs (Non-Playable Characters), like Petra Venj (The Queen's Wrath) and Variks, The Loyal (House of Judgement). However, I felt that the expansion ended too soon, and had too little content. It doesn't really play a significant role in the latest expansion, The Taken King, but Skolas is mentioned during a The Taken War: Venus Quest.
At Mad Dog Computer, we promise to give you quality computer service at a price that is both competitive and reasonable! We serve the entire Portland Oregon metro area.  Don't forget…we also perform On-Site Computer Services at your location for your convenience.
Call Mad Dog Computer for your expert Portland computer repair and services at 503-922-1599.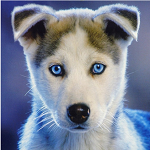 Latest posts by The Mad Pup
(see all)