DESTINY: THE DARK BELOW FOR XBOX ONE PRODUCT REVIEW
Destiny: The Dark Below is the first expansion pack for the popular first-person shooter Destiny, and is rated T for Teen. It adds a new storyline to the game, centered on the return of a mysterious guardian named Eris Morn, who warns of the imminent return of Crota, a powerful Hive Prince revered as a god by his race. In response, the guardian is dispatched to kill Crota's servants, and prevent the Prince's return at all costs. The main villain: Crota, The Son of Oryx, only makes one actual appearance in the expansion: in the raid. However, he does appear as an image in one of the story missions. It's a must-play for any lover of First-Person Shooters, and a must have for any Destiny player.
DESTINY: THE DARK BELOW OVERALL SCORE: 6.
On a scale of One to Ten, I would rank this as a 6, due to the main villain having a less prominent role in the story of the expansion, along with a shortage of content in the expansion, and the lack of an explanatory backstory for Eris Morn and Crota. However, this expansion plays a critical role in the game, and sets the stage for the events of the latest expansion: The Taken King.
CALL MAD DOG COMPUTER FOR YOUR EXPERT PORTLAND COMPUTER REPAIR AT 503-922-1599. WE PROMISE TO GIVE YOU QUALITY SERVICE AT A PRICE THAT IS BOTH COMPETITIVE AND REASONABLE! WE SERVE THE ENTIRE PORTLAND OREGON METRO AREA.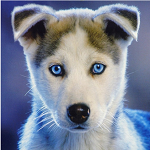 Latest posts by The Mad Pup
(see all)