Many of our clients didn't know that they can purchase new Dell computers and other Dell products through Mad Dog Computer.  
We'll work with you to figure out what product has the best fit to your needs, order it, receive it so it isn't sitting on your doorstop getting stolen, set it up, remove bloatware and transfer your documents, pictures and music (if applicable) from your old computer.  If there is a problem with the order processing, we'll take care of the hassle so you don't have to.  We'll even recycle your old computer and make sure that your information is securely removed to protect you.
There is a flat $90 fee for this service. 2 day shipping is FREE and there is NO markup on the Dell equipment when you pay with CASH or check. 
At Mad Dog Computer, we promise to give you quality computer service at a price that is both competitive and reasonable! We serve the entire Portland Oregon metro area.  Don't forget…we also perform On-Site Computer Services at your location for your convenience.
Call Mad Dog Computer for your expert Portland computer repair and services at 503-922-1599.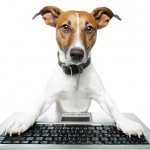 Latest posts by The Mad Dog
(see all)