Many of our clients are surprised to find out that they can still get Windows 7 computers from Mad Dog Computer.   They are also surprised that Microsoft has committed to supporting Windows 7 through January 14, 2020, almost 4 more years, by which time you'll probably be looking for another computer.
Frequently, clients bring their dead computer into the shop along with the brand new Windows 10 computer which they purchased elsewhere and are shocked to find that we have a selection of Windows 7 computers available to buy and can order others.  The usual response is "If I had only known!  I didn't want to switch to Windows 10 but thought I didn't have a choice."
If you're looking for a new or used Windows 7 computer (or Windows 10), call us, come into our shop or check out our 4 Sale Page.  Selection changes almost daily, so check back frequently or call if you don't see what you're looking for.
At Mad Dog Computer, we promise to give you quality computer service at a price that is both competitive and reasonable! We serve the entire Portland Oregon metro area.  Don't forget…we also perform On-Site Computer Services at your location for your convenience.
Call Mad Dog Computer for your expert Portland computer repair and services at 503-922-1599.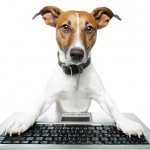 Latest posts by The Mad Dog
(see all)