Halo 5: Guardians for Xbox One Product Review
Halo 5: Guardians is Microsoft's latest addition to the popular first-person shooter series Halo, and is rated T for Teen.  This was the worst Halo game I've played since Halo 3: ODST (formerly known as Halo 3: Recon).  Halo 5 is hampered by underdeveloped characters and a poorly written story.  I despised Microsoft's decision to reinvent Cortana as a villainess.  I wasn't at all pleased with the Master Chief's almost puppy-like faithfulness to Cortana ,even when she was at her worst.  The multiplayer was too difficult for me to completely understand, and it had no clear goal.  Overall this video game wasn't very fun to play.  I wouldn't recommend this game to anyone.  Perhaps if you're a fanatical  and devoted Halo fan you might buy it, but I would still advise anyone to rent the game before buying it.
 Overall Score: 4.
On a scale of 1 to 10, I would rank 
Halo 5: Guardians 
as a 4.  This is due to the significant flaws in the story of the game, and the underdeveloped characters featured in the campaign mode.  Challenge Cortana if you dare, but beware The Warden Eternal!
At Mad Dog Computer, we promise to give you quality computer service at a price that is both competitive and reasonable! We serve the entire Portland Oregon metro area.  Don't forget…we also perform OnSite Computer Services at your location for your convenience.
Call Mad Dog Computer for your expert Portland computer repair and services at 503-922-1599.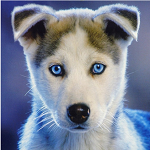 Latest posts by The Mad Pup
(see all)