We understand that sometimes problems just can't wait until we return to the office.  When such a problem arises, we do have emergency services available.  We highly recommend that you wait for our standard office hours if possible.
Emergency services are provided on a time and materials basis.  We DO NOT guarantee that we will be able to resolve the issue you are contacting us about. We DO NOT guarantee that we can resolve any problem within a specific period of time.  If you request that we come to your location, travel time is charged at our emergency services rate from the time we leave Oregon City.
Emergency services are not available in hazardous conditions such as snow, icy weather, etc.
Legal stuff:  By calling the number below and leaving the specified information, you are agreeing to the terms of service and fees outlined on this webpage.  You also agree that we may use the message you leave for payment purposes and/or collection purposes and for the resolution of any disputes.  In case of dispute, you agree that the phone records from our telecommunications provider showing that we returned your call will be sufficient evidence that we responded to your request for emergency services.  We reserve the right to refuse emergency service to anyone for any reason.  If we don't attempt to return your call, you will not be charged.
Emergency Only:  503-386-1271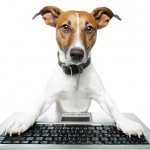 Latest posts by The Mad Dog
(see all)