Destiny: The Taken King for Xbox One Product Review
Destiny: The Taken King is Bungie's latest expansion pack to the popular first-person shooter Destiny, and is rated T for Teen. It adds a significant amount of new armor and weapons to the game, as well as a vast number of new abilities for the characters. The villain: Oryx, The Taken King, is a definite improvement over the villains in the previous expansion packs (Crota in The Dark Below and Skolas, The Kell of Kells in The House of Wolves), and is a much darker and more menacing foe that the player must face. It's a must-play for any lover of First-Person Shooters, and a must have for any Destiny player.
Destiny: The Taken King for Xbox One Overall Score: 15.
On a scale of One to Ten, I would rank this as a 15, due to the significant improvements in quality to the original game and the addition of the new campaign. Enjoy yourselves, but beware The Taken King!
Call Mad Dog Computer for your expert Portland computer repair at 503-922-1599. We promise to give you quality service at a price that is both competitive and reasonable! We serve the entire Portland Oregon metro area.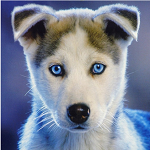 Latest posts by The Mad Pup
(see all)