If your screen should pop up with a something similar to the picture above, the best thing to do is PRESS THE POWER BUTTON, turn off your computer and call Mad Dog Computer at 503.922.1599.  
Clicking on anything on the screen in an attempt to close the messages may infect your computer with a virus and calling the numbers on the screen will not help with anything but shrinking your bank account.
This is a total scam trying to convince you that your computer is about to explode and the world is about to end (figuratively speaking).  It is what we call Fake Scareware. When you call the number provided, the people on the other end will attempt to convince you that they work for Microsoft and that everything bad that can happen will happen unless you let them on your computer and then pay them a few hundred dollars to "correct" the problems that, until they got on your computer, didn't exist.  One of our clients said that when she told the people on the other end of the call that she wasn't going to pay, they went to the hard sell and informed her that she should turn away from the screen because they were going to destroy her computer and, if she was watching when they did this, she would die as well.
Each time I think that I have seen everything, the lengths which criminals will go to never ceases to amaze in this fake scareware scam.
Call Mad Dog Computer for your expert Portland computer repair at 503-922-1599. We promise to give you quality service at a price that is both competitive and reasonable! We serve the entire Portland Oregon metro area.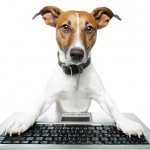 Latest posts by The Mad Dog
(see all)