Fable: The Journey for Xbox 360 Product Review
This game is rated T for teen. I think that Fable The Journey for Xbox 360 is probably one of the worst Kinect games for the XBOX 360 I've played thus far, and certainly the worst in the Fable series. I liked the detail work that went into the scenery, extraordinary sound effects, and the spells used by the main character, Gabriel. But I intensely disliked the inability to aim the spells when casting them, the convoluted story, primitive controls, and the crudely animated characters. I would definitely not recommend this for any person that likes Kinect games, due to the extremely difficult controls and relentless enemies.
Fable: The Journey for Xbox 360 Overall Score: 4.
On a scale of One to Ten, with ten being the best and one being the worst, I would have to rate Fable The Journey for Xbox 360 as a 4 due to the poor controls of the game.
Call Mad Dog Computer for your expert Portland computer repair at 503-922-1599. We promise to give you quality service at a price that is both competitive and reasonable! We serve the entire Portland Oregon metro area.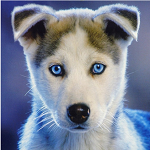 Latest posts by The Mad Pup
(see all)