Windows 10 is scheduled to be released on July 29, 2015 with upgrades being distributed shortly thereafter.
We recommend that you download the upgrade, but

DO NOT INSTALL IT

until at least January 2016, due to instability and compatibility issues that need to be resolved in the first 6 months for any new product or software.
On a daily basis, we are asked all sorts of questions about Windows 10…here are some of them.
Should I switch to Windows 10 as soon as it comes out?
We wouldn't recommend it.  Windows 10 has been tested by hundreds of thousands of people so far but, in the next year, with millions of people using it, problems WILL come up.
Microsoft is offering a free upgrade.  Should I get it?
Yes!  The upgrade from Windows 7, Windows 8 and Windows 8.1 is free if you get it WITHIN THE 1st YEAR (before July 29, 2016).  After that, the quoted price is $100+.  What you should realize is that getting the free upgrade DOES NOT mean INSTALLING the free upgrade.  You can get it and then choose a convenient time, many months down the road, to install it if you wish.
Will my equipment work with Windows 10?
If your equipment is less than 7 years old, the answer is "probably".  There are no guarantees.  The older your equipment is, the less likely it will work on July 29th but there will be updates and changes which may make it work later.  The newer and more popular your equipment is, the more likely it will be immediately compatible.
Who should get Windows 10 as soon as it comes out?
Technology enthusiasts
People who don't get frustrated easily
People who are willing to wait for gliches to be fixed.
People who have spare time on their hands to figure out where things might have moved.
People who have Windows 8 based computers.
We are definitely NOT against Windows 10.  We are against blindly leaping where it isn't necessary.  You never want to buy the 1st car of a new model because it will have problems…wait a little time for the problems to be corrected.  The same goes for software.
We used to use Quickbooks 2009 until Windows 7 came out and found that some of Quickbooks 2009 features failed on Windows 7.  We upgraded to Quickbooks 2012 which has worked great on Windows 7.  We didn't upgrade because it was new; we upgraded because it was necessary.
Call Mad Dog Computer for your expert Portland computer repair at 503-922-1599. We promise to give you quality service at a price that is both competitive and reasonable! We serve the entire Portland Oregon metro area.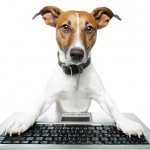 Latest posts by The Mad Dog
(see all)