Destiny for Xbox One Product Review
This game is rated T for ages 13 and up. I think that Destiny for Xbox One is probably one of the best first-person shooters I've played, probably second only to the Halo games. I liked the fact that I could fight hostile aliens with both weapons and hand-to-hand combat, explore the solar system from Venus to the Asteroid belt, and I enjoyed the challenging settings of the game and the realistic graphics. But I intensely dislike the fact that the game cannot be paused. I would definitely recommend this for any person over the age of 13 due to the action in the game, but I would not recommend it for young children to play since the violence might scare them.
Destiny for Xbox One Overall Score: 9!
On a scale of One to Ten, with ten being the best and one being the worst, I would have to rate this as an 9 due to the inability to pause the game.  If they added this ability, I would rate the game much higher.
Call Mad Dog Computer for your expert Portland computer repair at 503-922-1599. We promise to give you quality service at a price that is both competitive and reasonable! We serve the entire Portland Oregon metro area.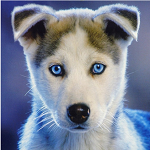 Latest posts by The Mad Pup
(see all)