The Lego Movie Videogame for Xbox 360 Product Review
This game is rated E10+ for ages 10 and up.  I think that The Lego Movie Videogame is probably my least favorite of the Lego video games I've played.   Lego games are some of my favorite videogames to play and my family likes them too!   I liked the fact that I could fight bad guys and save the world as a superhero, and I enjoyed the realistic settings of the game.  But I thought that the story was too complex, and rather ridiculous. I would definitely recommend this for any person over the age of 10 due to the mild violence in the game, but I would not recommend it for young children to play since the mild violence might scare them.
The Lego Movie Videogame for Xbox 360 Overall Score: 8!
On a scale of One to Ten, with ten being the best and one being the worst, I would have to rate this as an 8 due to the rather cheaply made cinematic sequences and convoluted story that was difficult to follow.
Call Mad Dog Computer for your expert Portland computer repair at 503-922-1599. We promise to give you quality service at a price that is both competitive and reasonable! We serve the entire Portland Oregon metro area.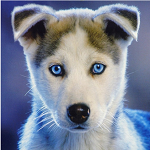 Latest posts by The Mad Pup
(see all)