Where did my AVG Free Antivirus product go?
Did you accidentally get switched over to the paid version of AVG and want to get back to the FREE version?  Mad Dog Computer can help with that.
One thing you should be aware of with the AVG Free Antivirus is that AVG will periodically pop up notices suggesting that you try out some of their other products.  If these suggestions are acted upon, the free version will be replaced with a short-term trial of their paid software which will then request money or expire.
AVG wording is very truthful but can be confusing.  If the words mean MORE (best, better, ultimate, total, faster, enhance, maximum, etc.), it is probably going to put in a trial version.  About 3 times a year there is a required upgrade notice which pops up.  DO NOT IGNORE THE MESSAGE…it needs to be put in.  At that point you will specifically be given an option to stay with the FREE version or install the trial.  Stay with the FREE version.
If somehow you have gotten the AVG Trial version installed on your computer, during the expiration of this AVG Trial version,you will receive a message similar to the one below (the wording may vary) encouraging to pay AVG money.  You are under no obligation to do so and we recommend that you reactivate AVG Free AntiVirus instead as we show you how below.
If you should find yourself in the trial version, here's how to get back to the AVG Free Antivirus version:
Returning to AVG Free AntiVirus
Click here to download the AVG Downgrader tool.
Close all documents and running programs.
Run the tool, and then click Accept      to confirm the license agreement.
Click Downgrade.
Your computer will restart automatically.
Call Mad Dog Computer for your expert Portland computer repair at 503-922-1599. We promise to give you quality service at a price that is both competitive and reasonable! We serve the entire Portland Oregon metro area.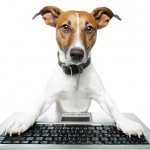 Latest posts by The Mad Dog
(see all)