What is the Heartbleed bug?
This "bug" is not a virus or malware. The Heartbleed bug is a security flaw that was discovered in OpenSSL encryption that is used on almost every website on the internet to encrypt their data.  It is not just affecting individuals, or certain targets, but it is affecting the entire Internet, and everything that connects to it; not only home computers and businesses, but also smart phones, Blu-Ray players, and almost everything else that is a connected device. If it can be connected to the Internet it is at risk. Everyone has been scrambling to try to fix this security exposure to make their sites protected from the Heartbleed bug. Many large corporations and even some governments have been affected, not just here in America, but all around the world.
How will the Heartbleed bug affect you?
This is the worst security flaw that we have ever seen. Since it is not a form of virus or malware and is not on your computer, but is instead on the websites you visit, there is nothing that you can do about it. The good news is that a personal computer is pretty far down on the hackers list of targets. When they have big, shiny toys dangling in front of them such as a large corporation like Cisco, or say the Canadian government why would they waste their time sifting through individual computers? Hackers are all about being challenged and making money, and so there is no real reason for them to waste their time hacking your personal computer. There is nothing you can do to prevent the Heartbleed bug and chances are your personal stuff will not be affected.  However, internet communications you have with large organizations like banks, governments, and online shopping is another matter. The best protection we can recommend is changing all login passwords for the websites you login to and using a different password for each website, but there is no guarantee that that will be enough.
Call Mad Dog Computer for your expert Portland computer repair at 503-922-1599. We promise to give you quality service at a price that is both competitive and reasonable! We serve the entire Portland Oregon metro area.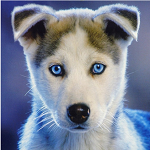 Latest posts by The Mad Pup
(see all)