Windows XP End of Support Announced by Microsoft
If you don't have the Windows XP operating system then this blog means nothing to you, but you might be interested in what is happening to Microsoft Windows XP users.
Unless you live under a rock, you already know that support for Windows XP ends tomorrow, April 8th, 2014.  "Support" in Microsoft lingo means "No New Updates" are ever going to be produced by Microsoft for Windows XP to correct errors or to fix security flaws.
Here are a few things Windows XP End of Support DOES NOT MEAN:
It DOES NOT mean you need to panic.  Nothing bad is going to happen this week.  Nothing bad is probably going to happen for a long time.
It does not mean that Windows XP is going to stop working.  We still have clients using Windows 95 and 98 and "end of support" for those products was more than a decade ago.
It does not mean that we can't fix Windows XP if it breaks…we definitely can.
It does not mean that Anti-Virus and Anti-Malware programs are going to stop working.  These products come from publishers other than Microsoft (AVG for example) and are not impacted by Microsoft's "end of support".
It does not mean that you MUST upgrade to Windows 8.1 and we actively discourage clients from upgrading to Windows 8.x due to the difficulty and cost of servicing Windows 8.x computers.
It does not mean that you must upgrade to Windows 7, but you may want to.  We highly recommend Windows 7 and can 1) upgrade your current system to Windows 7; 2) build a new Windows 7 desktop computer for you; 3) provide you with a reconditioned Windows 7 computer; or 4) assist you in acquiring a brand new Windows 7 computer from a variety of major manufacturers.  Windows 7 support is scheduled to continue until January 14, 2020.
What Windows XP End of Support DOES mean:
Now, more than ever, you need to have a great backup plan in place.  We can help you with that.  Much too often, we have the unpleasant task of notifying clients that all of their information has been destroyed due to any number of reasons while $50 could have prevented the loss.
You should probably switch to a web browser which is going to be updated.  Internet Explorer is permanently stuck at version 8 for Windows XP.  Other versions of Windows are up to Internet Explorer 11.  With each new version, security is improved and features are added.  If you are going to stick with Windows XP, Mad Dog recommends that you use Google Chrome instead of Internet Explorer.
If you are using Microsoft Security Essentials, you should switch to an anti-virus product which is going to continue to be updated.  Mad Dog recommends AVG Free Antivirus.
Even though Windows XP is still used on over 30% of computers today, software developers will eventually stop developing new software for Windows XP.  That is NOT going to happen today or even overnight.
You will never be able use to Microsoft Office 2013 or future versions of Microsoft Office on Windows XP.  Microsoft has deliberately designed these products to prevent their use on Windows XP.
If you have questions, Mad Dog Computer is here to answer them.
Call Mad Dog Computer for your expert Portland computer repair at 503-922-1599. We promise to give you quality service at a price that is both competitive and reasonable! We serve the entire Portland Oregon metro area.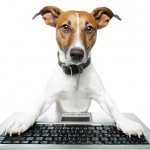 Latest posts by The Mad Dog
(see all)