You Can't Have Enough Computer Backup Files!
It has always a good idea to make a computer backup of your information (and backup and backup) but now, more than ever, it is a necessity. A new RansomWare package called CryptoLocker will encrypt all of your personal files on your computer making them completely inaccessible.  Once this is done, it will then demand a ransom of $100 – $300.  Several major antivirus companies say that once encrypted, there is NO WAY TO EVER RECOVER YOUR INFORMATION, even by paying the ransom. Removing the RansomWare is simple for Mad Dog Computer but there is no way to ever get your information back, even by paying the ransom.
To protect your information, you need to do the following:
1)      Back up your information to an external hard drive AND THEN DETACH the backup drive.  If the backup drive remains attached to your computer, it can be encrypted as well.  Shared files on network drives are just as likely to be attacked so you need to back those up too. 2)      Don't open attachments on emails FROM ANYONE unless you are VERY sure what you are opening.  Emails from "governmental" agencies and in response to supposed "complaints" is the main way that this RansomWare spreads.  The attached files are programs which immediately start encrypting your files and, when complete, it displays a message as shown below. 3)      Keep your anti-virus program up to date.  We recommend AVG Free Antivirus to all of our clients. 4)      The final option is to subscribe to an online backup service to automatically backup your files for you.  The failing of this method is that the encrypted files may be backed up and replace your good ones.
Don't have a Computer Backup Solution?  We can help!
If you don't have an external hard drive which you are backing up to, we can help with solutions including the drive, software, installation, configuration and performing the 1st backup starting at $80 in-shop depending on drive capacity.  Other options including backing up to flash drives or Blu-Ray disks are also available.
See a video on this problem by clicking this link FOX5 Vegas – KVVU
Call Mad Dog Computer for your expert Portland computer repair at 503-922-1599. We promise to give you quality service at a price that is both competitive and reasonable! We serve the entire Portland Oregon metro area.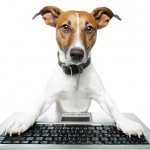 Latest posts by The Mad Dog
(see all)