Motorola Droid Razr HD Product Review
I just purchased a new Motorola Razr HD (an Android based smartphone) to replace my aging LG Cosmos.  I like my new phone much better than my old one, as I can use the Internet whenever I want, even when a local WiFi network isn't around.  I can play music on my new phone whenever I want as well.  I also like the fact that I don't have to press actual buttons to get to my contacts, but just tap an icon on the main screen to get to my contacts.  My new phone is also much lighter than my old phone.  I would recommend the Motorola Razr HD to anyone that wants a new touch screen phone that isn't HUGE!  Also, there are many available accessories for this phone such as the case that I bought for it on Amazon: Red Star TPU Protector Case For Motorola Droid RAZR HD / XT926.
Call Mad Dog Computer for your expert Portland computer repair at 503-922-1599. We promise to give you quality service at a price that is both competitive and reasonable! We serve the entire Portland Oregon metro area.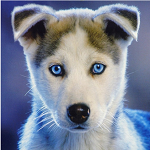 Latest posts by The Mad Pup
(see all)