The Gunstringer for Xbox 360 Product Review
This game is rated T for ages 13 and up due to suggestive humor and some violence and is not recommended for anyone under 13.
I thought that The Gunstringer was THE BEST video game that I've ever played on the Xbox 360! I liked the fact that I could shoot all sorts of targets, and I enjoyed the hilarious settings and characters. It was really funny to see all of the props made up of all sorts of wacky stuff. Your "horse" is made from an empty spool of thread with a pencil stuck in it and a spring with a felt horse's head stuck on it. Oh, and don't forget your horse's tail, it is made out of felt and stuck to the spool too. I loved the way the characters talked and the things that they say are to die for! Very Witty Game!
The Gunstringer for Xbox 360 Overall Score: 20!
On a scale of One to Ten, with ten being the best and one being the worst, I would have to rate The Gunstringeras an off-the-chart 20!
Call Mad Dog Computer for your expert Portland computer repair at 503-922-1599. We promise to give you quality service at a price that is both competitive and reasonable! We serve the entire Portland Oregon metro area.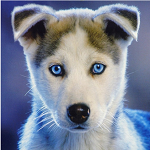 Latest posts by The Mad Pup
(see all)