Battlestations Pacific for Xbox 360 Product Review
This game is rated T for ages 13 and up due to a high level of violence.
I thought that Battlestations Pacific was one of the best simulation video games that I've ever played. I liked the fact that I could attack enemy ships with torpedo bombers, dive bombers, and fighters launched from aircraft carriers, and I enjoyed bombarding enemy land positions with artillery shells, sinking enemy ships, and commanding entire fleets of ships. It is interesting that you can play as Americans or as the Japanese, which totally changes how the battles play out. I really enjoyed playing this game.
Battlestations Pacific for Xbox 360 Overall Score: 10!
On a scale of One to Ten, with ten being the best and one being the worst, I would have to rate Battlestations Pacific at about a 10, due to the realistic battle simulations.
Call Mad Dog Computer for your expert Portland computer repair at 503-922-1599. We promise to give you quality service at a price that is both competitive and reasonable! We serve the entire Portland Oregon metro area.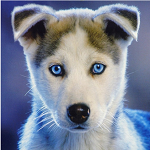 Latest posts by The Mad Pup
(see all)