Battlestations Midway for Xbox 360 Product Review
This game is rated T for ages 13 and up due to the realistic setting and naval battles.
I thought that Battlestations Midway was one of the better video games that I've ever played. I liked the fact that I could strafe, torpedo, and dive bomb enemy ships with torpedo bombers, dive bombers, and fighter aircraft launched from aircraft carriers, and I enjoyed bombarding enemy land positions with artillery shells. I didn't like the fact that after using bombs or torpedoes launched from the aircraft they had to go back and land back on the carrier to reload. It was very inefficient because you have to do this to one plane at a time, while you are trying to quickly sinking an enemy ship or destroying an enemy land installation. In addition, I didn't like that I could only have a total of 12 planes in the air at a time.
Battlestations Midway for Xbox 360 Overall Score: 8!
On a scale of One to Ten, with ten being the best and one being the worst, I would have to rate Battlestations Midway at about an 8, due to the inefficient carrier and aircraft operations.
Call Mad Dog Computer for your expert Portland computer repair at 503-922-1599. We promise to give you quality service at a price that is both competitive and reasonable! We serve the entire Portland Oregon metro area.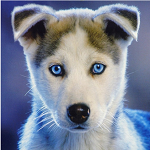 Latest posts by The Mad Pup
(see all)