Apache Air Assault for Xbox 360 Product Review
This game is rated T for Ages 13 and up due to major violence.
I thought that Apache Air Assault was one of the worst video games that I've ever played. I liked the fact that I could use weapons and fly helicopters. But I didn't like how sensitive and complicated the controls were, and the fact that I had to blow up vehicles and kill innocent people. It seemed that the game was just extremely hard and violent from the beginning, and the game just became harder and more violent for every minute I played it. I would not recommend this for any children under the age of 13 due to killing people, and violence.
Apache Air Assault for Xbox 360 Overall Score: 2.
On a scale of One to Ten, with ten being the best and one being the worst, I would have to rate Apache Air Assault at about a 2, due to extreme disadvantages for the helicopter, and blowing up objects and people with weapons.
Call Mad Dog Computer for your expert Portland computer repair at 503-922-1599. We promise to give you quality service at a price that is both competitive and reasonable! We serve the entire Portland Oregon metro area.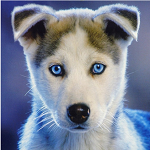 Latest posts by The Mad Pup
(see all)