Hard Drive warranties reduced from Seagate and Western Digital
Seagate and Western Digital are drastically cutting the length of the warranties on many of their hard drives, leaving buyers with less protection if the products fail. Seagate is reducing warranties to as short as one year, while Western Digital will now guarantee its Caviar Blue, Caviar Green and Scorpio Blue drives for two years, as opposed to three.
Western Digital's new warranties take effect from 2 January, while Seagate's come in on 31 December. For Western Digital, only the Caviar Blue, Caviar Green and Scorpio Blue models are affected.
For Seagate, its desktop drives now have one year of protection, apart from the Barracuda XT series, which has gone down from five years to three years. Laptop drives, some of which carried five-year guarantees, are now protected for a year, apart from the Momentus XT, which has three years of protection.
Western Digital is buying Hitachi Global Storage Technologies — one of its main competitors — while Seagate recently acquired Samsung's disk-drive division. With this consolidation, the hard-drive industry is increasingly led by its two key players: Seagate and Western Digital.
Since there is now reduced competitive pressure in the market place, changing the warranty enables these two companies to instantly increase their profits.
Though Western Digital's manufacturing capacity took a huge hit from Thailand's severe floods, a spokesman for the company said the warranty changes are independent of its recovery from the disaster.  Analysts of the hard drive market indicate that the loss in profits from the flooding could be putting pressure on the company to cut costs and increase profits which is what the reduction in warranty length will do.
Seagate Warranty and Returns Assistance
Call Mad Dog Computer for your expert Portland computer repair at 503-922-1599. We promise to give you quality service at a price that is both competitive and reasonable! We serve the entire Portland Oregon metro area.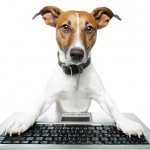 Latest posts by The Mad Dog
(see all)