Gateway Computer Repair
If you're looking for Gateway Computer Repair in the Portland, Oregon metro area, Mad Dog Computer Repair and Services is the place to go. We will help you quickly and conveniently resolve your Gateway desktop and laptop computer problems and computer repair needs. You shouldn't have to waste your precious time while your computer acts as a paperweight on your desk! You'll love our flexible hours and in-shop fixed prices. Mad Dog Computer Repair and Services will help you get out of a bind fast. Whether it is a tune-up to remove viruses, upgrades for better performance or hardware repairs, we will fix your PC and have it back to you in a flash.
As a small local computer repair service provider, Mad Dog Computer Repair and Services focuses on taking care of its Gateway computer repair clients. We'll provide you with the best quality, fast and hassle free computer support. Exceeding your customer service expectations for Gateway computer repair service is our primary goal. Mad Dog Computer Repair and Services will provide courteous and personalized service from the moment we meet you. You will know you have made the correct choice for all of your Gateway computer repair and services. Our goal is to deliver nothing less than excellent customer satisfaction!
With our mobile services, one of our skilled techs can come to your location to perform your Gateway computer repair. You'll love our reasonable on-site rates for repair and support services.
You won't be disappointed with our prompt, personalized and affordable services. We also sell new and used Gateway desktop computers, new and used Gateway laptop computers, Gateway monitors, Gateway accessories, and Gateway parts as available.
In addition to providing Gateway services and Gateway computer repairs, Mad Dog Computer Repair and Services also provides services and repairs on other makes and models. These include computers and laptops from Dell, IBM, HP, Asus, E-Machines, Panasonic, Acer, Intel, Alienware, Compaq, MSI, Sony and custom-built PC computers. Mad Dog Computer Repair and Services' approach to IT and computer repair services are very simple: identify the problem, respond quickly, and deliver the RIGHT solution the first time at a fair price.
We offer Low Cost Gateway Computer Repair, Gateway Laptop Repair and Virus removal from your Gateway computer. We also offer Data Recovery for your Gateway computer and On-site Service for your Gateway computer. Another service we offer is Spyware and Malware Removal from your Gateway computer and many others.
Mad Dog Computer Repair and Services is your one stop shop for all of your Gateway computer repair service and part needs. Give us a call today at 503-922-1599 to schedule your on-site service. What are you waiting for? Give us a try and see how quick, easy and convenient Gateway computer repair can be. We'll make your computer service experience exceptional!
Click this link for more information on this brand from Wikipedia.
Call Mad Dog Computer for your expert Portland computer repair at 503-922-1599. We promise to give you quality service at a price that is both competitive and reasonable! We serve the entire Portland Oregon metro area.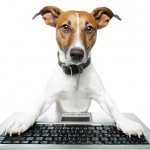 Latest posts by The Mad Dog
(see all)