Halo Wars for Xbox 360 Product Review
This game is rated T for Ages 13 and up due to major violence, and the use of language.
I thought that Halo Wars was one of the most challenging video games that I've ever played. I liked the fact that I could command armies, blow up and kill enemies, and destroy enemy structures. I didn't like the fact that the soldiers, which the player controls, moved extremely slowly and didn't have nearly as advanced technology as the hostile alien collective known as the Covenant. It seemed that in each level, the game kept getting harder and harder. This game is from a franchise in which all the other video games in the series are rated M for Mature Players only. This doesn't have any blood spewing everywhere, any people exploding, or any other extreme violence that is unsuitable for young children to observe.
Halo Wars for Xbox 360 Overall Score: 7.5.
On a scale of One to Ten, with ten being the best and one being the worst, I would have to rate Halo Wars at about a 7.5, due to the major advantage that the Covenant troops have over the soldiers in terms of numbers of troops and the level of technology.
Call Mad Dog Computer for your expert Portland computer repair at 503-922-1599. We promise to give you quality service at a price that is both competitive and reasonable! We serve the entire Portland Oregon metro area.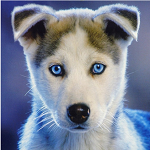 Latest posts by The Mad Pup
(see all)