Anti-Malware Instructions for clients to help protect their computers.
Due to AVG's newly disclosed sales of information gathered from your computer, effective October 2015, we are recommending the Kaspersky Internet Security product instead of AVG Free and will be upgrading all of our clients who subscribe to one of our maintenance plans to Kaspersky during their next maintenance cycle.  If you would like to try out Kaspersky, you can do so with a free trial from out website by clicking HERE.
You can read our entire blog on the matter by clicking http://maddogpdx.com/client_info/avg-selling-your-information/
With Kaspersky Internet Security, there really isn't anything for you to do except to verify that the automatic updates are working.
For clients who are still using AVG, here are the instructions:
  Award Winning Anti-Virus protection to meet your basic security needs.

(Will not conflict with SpyBot or

SpywareBlaster

)
Surf and search with confidence, while AVG LinkScanner keeps you safe from harmful sites.  Get online and offline protection from viruses, spyware and other malware.  Enjoy consistently high-speed PC performance with their new enhanced virus scanner. Automatic updates keep your protection current.  

INSTUCTIONS FOR ALL VERSIONS OF WINDOWS:  

You don't have to do anything. AVG is set to run automatically 60 minutes after you turn on or reboot your computer. It runs in 'USER SENSITIVE' mode which means that it only scans when you are not actively trying to use your computer.  You may use your computer while AVG is running.
  Spybot Search & Destroy Detects and Removes Spyware.

(Will not conflict with AVG Anti-Virus or

SpywareBlaster

)
Spyware is a relatively new kind of threat that is not effectively removed by common anti-virus applications.  Spyware silently tracks your surfing behavior to create a marketing profile for you that is transmitted without your knowledge to the compilers and sold to advertising companies.  If you see new toolbars in your Internet Browser that you haven't intentionally installed, if your browser crashes inexplicably, or if your home page has been "hijacked" (or changes without your knowledge), your computer is most probably infected with spyware.  Spybot runs automatically in the background all the time.

  Around the 1st of each month, a box will pop up suggesting that you perform a scan.  MDCRS recommends that you do so.  When the scan is complete, there will be a 'FIX' button in the lower-right corner of the window which you will need to click on.  

This program may run for up to two hours and you will not be able to use your computer while the scan is running.   You may run AVG and SpyBot at the same time if you'd like.
 SpywareBlaster is No-Nonsense Security that Helps Prevent Sypware.

(Will not conflict with AVG Anti-Virus or SpyBot)
Spyware, adware, browser hijackers, and dialers are some of the most annoying and pervasive threats on the Internet today.  By simply browsing a web page, you could find your computer to be the brand-new host of one of these unwanted fiends! SpywareBlaster works alongside the other programs you have to help secure your system and it doesn't run in the background.  MDCRS recommends that you run SpywareBlaster at least 1 TIME PER MONTH for maximum protection of your system.  

INSTUCTIONS FOR ALL VERSIONS OF WINDOWS:

Double-Click on the SpywareBlaster desktop icon to start the program. Then click on "UPDATES" on the lower left side of the screen. Click on the button in the middle of the window that says "CHECK FOR UPDATES', then click on the link that says "ENABLE PROTECTION FOR ALL UNPROTECTED ITEMS". Close the program when it is complete. This program's update will usually be less than 1 minute.
 LogMeIn 

Remote Computer Assistance.


(Will not conflict with AVG Anti-Virus, SpyBot or SpywareBlaster)
This program allows Mad Dog to assist you as long as you can connect to the Internet. We value your privacy so we always have LogMeIn DISABLED on your computer as the default, which keeps your computer totally private. If you need help, call us and we will instruct you on how to enable LogMeIn, at which point we can take care or many computer problems. When we are finished, we secure LogMeIn for your privacy.When MDCRS services your computer, a short-term trial of LogMeIn is installed on your computer so that we may assist you during your 7-30 day warranty period.  After the trial ends,

LogMeIn is a PAID program which requires a $25 per year per computer subscription

, if you wish to be able to receive MDCRS services without having to have a service call or bring your computer into the shop.  You are under absolutely no obligation to subscribe but, without subscribing, LogMeIn will be disabled at the end of the trial period.
IMPORTANT REMINDERS:
1. It is critical to keep your software up-to-date to protect your computer from as much malware, such as viruses, as possible. Install any Adobe software (Flash, Reader, Acrobat, etc.) or Java updates as soon as  they pop-up to notify you. Most software updates take less than 5 minutes to install and are updating the program to plug security holes that could allow malware (malicious software) in to infect your computer. These update notifications only pop-up when you power on or restart your computer, so we recommend that you restart your computer at least every 2 days.
2. Please make sure you regularly run and update any anti-virus and anti-spyware programs on your system.
3. Windows and Browsers do not have any anti-virus capability, so do not click on any virus message that is not from your Anti-Virus Software (i.e. AVG Anti-Virus); these are bogus messages which may be an actual virus. Do not click on anything if you get a bogus message; press the power button to turn off your computer and contact us for assistance.
 4. Hard drives are subject to failure at any time. The best protection against loss of your information is a properly configured and monitored backup solution. If you don't already have one, call to ask about our affordable backup solutions today!
5. In the case of Anti-Virus Products, having more is NOT better. If you have more than one Anti-Virus product installed on your computer and they are running at the same time, it can cause severe problems. The programs start fighting each other and won't do their job of protecting your system from viruses. WE RECOMMEND ONLY HAVING ONE ANTI-VIRUS PROGRAM INSTALLED AND RUNNING AT ANY TIME.
 6. SLEEP is a power-saving state that allows a computer to quickly resume full-power operation (typically within several seconds) when you want to start working again. Putting your computer into the sleep state is like pausing a DVD player—the computer immediately stops what it's doing and is ready to start again when you want to resume working. However, if there is a power outage or some other power interruption while the computer is in sleep, all of the unsaved data is lost, since it was only being stored in memory.
7. HIBERNATE is a power-saving state designed primarily for laptops. While sleep puts your work and settings in memory and draws a small amount of power, hibernation puts your open documents and programs on your hard disk, and then turns off your computer. Of all the power-saving states in Windows, hibernation uses the least amount of power. On a laptop, use hibernation when you know that you won't use your laptop for an extended period and/or won't have an opportunity to charge the battery during that time. It takes slightly longer to resume from Hibernation than from Sleep. However, it's more secure because everything's written out to disk, and you're not dependent on a good power source while in Hibernation, as you are with Standby.
8. STANDBY is a low-power state (like light "sleep" mode) so that you can quickly resume your Windows session. To be safe, save your files before entering Standby mode, just in case the computer doesn't wake up correctly later. In Standby mode, your computer needs power to maintain its state. So for a laptop or desktop, if you're plugged in to wall power, then you're fine, but if you have a power failure, you may lose the Standby mode and any unsaved work. On a laptop, if you're not plugged in to the wall and you go into Standby mode, your laptop battery is being used and therefore there is a certain limited time you can stay in Standby mode before your battery is completely drained and the computer loses its state. Then you'll be potentially losing work and doing a full reboot. Standby mode should be considered a temporary state you should place your computer in, when you expect to be coming back to it within a few hours.
Call Mad Dog Computer for your expert Portland computer repair at 503-922-1599. We promise to give you quality service at a price that is both competitive and reasonable! We serve the entire Portland Oregon metro area.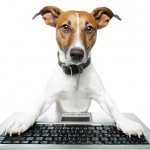 Latest posts by The Mad Dog
(see all)