Thailand Hard Drive factories are Flooded!
Due to severe flooding in Thailand, many computer manufacturers are expecting to be out of hard drives within 2 weeks and have severe shortages for the next 6 months. As a result, Thailand hard drive prices have gone up 200% – 300% in the last 2 weeks and computer prices are expected to follow along with a severely reduced supply.
Update 11/7/2011:  New York Times reports 'Thailand Flooding Cripples Hard-Drive Suppliers'
Update 12/01/2011:  Western Digital resumes limited hard drive production
Call Mad Dog Computer for your expert Portland computer repair at 503-922-1599. We promise to give you quality service at a price that is both competitive and reasonable! We serve the entire Portland Oregon metro area.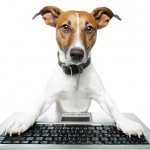 Latest posts by The Mad Dog
(see all)