The Pinnacle of convenience!
Whether you need to have your Wi-Fi or new printer setup, office completely rearranged or need major work done in the shop, we come to you so you do what you need to do rather than driving to us.
Our company is built on years of experience!
We have decades of technology expertise with the Microsoft Certifications to prove it.  We've been helping people just like you since 1980 in computer roles such as help desk analysts, repair technicians, technology tutors, computer maintenance managers, web developers, network administrators, system designers and more.
Here's a few of the things we can do for you
We provide a wide range of services to help our clients resolve their technology issues and boost their productivity.  These are just a few.
Having a tune-up performed helps maintain your computer, improve performance, save money and preserve your sanity.
Mad Dog Computer Maintenance Plans
Plans designed to keep little problems from becoming disasters
A few of the advantages of working with our company
Flat-Price In-Shop Services
Most of our standard services are flat-price when we perform them in our shop
Week days, weekends, emergencies…when you need help, we can be there for you.
Just because it can be done doesn't mean that it makes sense to do it.  We'll work to find the best solution for your particular situation.
We are small enough to care about you and experienced enough to take care of your needs.
We stand for fair play and unique ideas!
Over the decades, we have developed our personal approach to providing products and services, and the strategy of working honestly with our clients.  We're not perfect and don't know everything but the breadth of our experience and skills at listening to our clients makes us pretty darn good.  We believe that if we do our best for you, we'll all be satisfied and have a long prosperous relationship.
Our team of professionals have an extensive background in computer technology. 
The Mad Pooch
Co-Founder, Management and Operations
The Mad Pup
Junior Tech, Procurement and Logistics
Feedback from our customers
COMMENTS FROM A TECHNO DINOSAUR
I took my laptop in for major repair and found them to be efficient, inexpensive and prompt. Subsequently, I called for advice at least twice and stopped in because of a "glitch" and their response was quick and no charge was made! Best of all, they speak plain English and not "computereze" so as a Techno Dinosaur, I find them exceptionally easy to talk to.
I'VE TRIED OTHERS MAD DOG IS THE BEST!!!!
When our main computer crashed Andrew at Mad Dog was quickly able to copy all our data to a new computer and then get if back into our network. Everything worked like it was supposed to. It would have taken me weeks and I have a business to run. Other techs I've used usually only know the basics or are impossible to get ahold of. For computer problems, you need a Mad Dag to attack it not a Chihuahua.
WE CAN'T IMAGINE NOT HAVING MAD DOG COMPUTER
Honestly we can't imagine not having Mad Dog Computer Services taking care of all our computer needs, from purchasing new ones for us, to setting them up to the monthly maintenance. Andrew and his company make it so easy; they come on site as needed and always in a timely manner. In addition when a problem arises he digs in and takes as much time as is needed to get down to the bottom of the problem. Anyone with a PC should use the services of Mad Dog Computer, you won't be disappointed.
MOST HELPFUL FOR AN OLD GUY
I have worked with Mad Dog Computer for years having them do everything from fixing computers to building custom computers to tutoring me. Always worked at my pace and speaking in terms I could understand.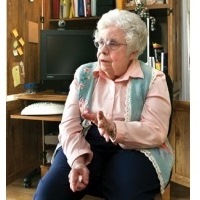 ASSISTING ME FOR OVER 10 YEARS
Mad Dog Computer has taken care of me for over a decade. They've fixed everything that broke and helped me with whatever I've needed.
Subscribe to our newsletter!